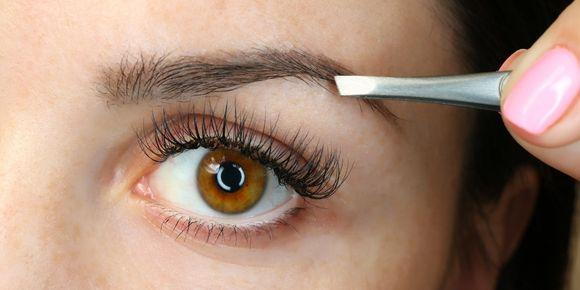 Achieving shapely, full eyebrows will draw more attention to your eyes and enhance the appearance of your facial features. Fortunately, you don't have to spend a long time using makeup to fill in your eyebrows. At Skin Renewal of Tulsa in Tulsa, Oklahoma, we can use a gentle method called microblading to add definition and fullness to your brows.
Do You Still Have to Pluck Your Eyebrows After Microblading?
During this aesthetic treatment, we will use pigmentation to draw very small lines on your brows. Since these lines will look like real eyebrow hairs, this treatment will make your brows look thicker and more attractive. This treatment is not designed to permanently remove any of the hair in your eyebrows, so you might need to continue plucking your eyebrows after you receive a microblading treatment.
Plucking Your Eyebrows
After your treatment is complete, you might develop stray hairs that change the shape of your brows. You can easily fix this problem by tweezing or threading these unwanted hairs. Since waxing your eyebrows might change the appearance of the pigmentation in your skin, you should avoid using this method to remove these hairs.
Preserving the Benefits of Your Treatment
To maintain the effects of this cosmetic treatment, we will ask you to temporarily stop plucking or threading your eyebrows. In general, we will recommend avoiding these activities for a few days after your appointment is complete.
Why Do I Have Patchy Eyebrows?
When you were younger, your eyebrows were probably fuller and more defined. As you get older, you might experience health conditions and other changes that will cause these hairs to become thin and sparse.
Your Hormone Levels
Over time, you will naturally produce lower amounts of estrogen and testosterone. These hormonal changes can cause the hairs on your scalp and eyebrows to become thinner.
Your Beauty Routine
In the past, many actors and celebrities had very thin eyebrows. If you wanted to participate in this trend, you might have aggressively plucked your brows for a long period of time.
If you over-pluck your brows for many years, you may damage some of the hair follicles in your eyebrows. As these follicles become weaker, your eyebrows may begin to look patchy. In addition to over-plucking, using very strong aesthetic products may damage your eyebrow hairs and change the appearance of your face.
Your Medical Conditions
If you are experiencing a health problem, emotional changes, or nutritional deficiency, the hairs in your eyebrows may become thinner. For example, if you do not have enough iron, zinc, or biotin in your diet, your eyebrows may become sparse. Similarly, experiencing an autoimmune disease may alter the growth cycle of your eyebrows.
Further, if you experience a very emotional event, your eyebrows may become thinner during this time. After this event ends and your stress levels begin to decrease, your eyebrows may become thicker and fuller.
How Should I Prepare for This Eyebrow Treatment?
You will need to temporarily change your beauty habits and make other small adjustments to your usual activities before you receive your eyebrow treatment. In particular, you should not receive dermal fillers or other injectable treatments for two to three weeks before your appointment. In addition, we will ask you to avoid getting a tan or using a tanning bed during this time. If you develop a sunburn, you may be required to delay your treatment.
We will also instruct you not to tint, wax, or thread your eyebrows for at least one week. Avoiding these treatments will reduce your risk of developing an infection or other skin problem. Further, you can reduce the length of your recovery time by avoiding alcohol for one to two days. In addition, you might need to temporarily stop using aspirin, niacin, and other supplements and medications.
Will My Eyebrow Treatment Be Personalized?
We will adapt your eyebrow treatment to match the shape of your face and your individual goals.
Understanding Your Preferences
Before we begin your treatment, we will talk about the eyebrow shape that you would like us to achieve. To help us visualize your goals, you can show us photographs of people with attractive eyebrows. For example, you could show us images of stylish actors, singers, or other celebrities.
If your eyebrows have become thinner over time, you might decide to show us an old photograph of yourself. This photograph can guide us as we return your eyebrows to their previous appearance. Alternatively, you can use makeup to fill in your eyebrows before you visit our office for your initial consultation. Analyzing your made-up eyebrows will allow us to understand your artistic objectives and preferences.
Customizing Your Treatment
After we have discussed your aesthetic preferences, we will craft a customized brow shape for you. We will also work together to choose a pigmentation shade that will match the natural color of your eyebrows. We will design a new look that will give your face a renewed, attractive appearance.
Will My Eyebrow Treatment Be Uncomfortable?
We will use our skills and training to ensure that you have a pleasant, enjoyable experience during your eyebrow treatment. Although the details of your session will be personalized, we may begin this process by administering a special cream onto your face. This cream will numb your target area before we begin dispositing pigmentation into your eyebrows.
After we have taken measurements of your brows, we may use temporary ink to draw shapes onto your skin. This ink will guide us as we use a small device to draw tiny lines onto your brows. Since your tissues will be numb, you will be able to relax while we are using this technique to transform your eyebrows.
What Rules Should I Follow While My Eyebrows Are Healing?
You won't be required to ask your boss for time off or make other changes to your work schedule after you receive this eyebrow treatment. However, you will be required to temporarily adjust your beauty routine and exercise habits. In particular, we will ask you to avoid picking at your hair and skin while your eyebrows are healing.
Since you should try not to sweat during the beginning of your recovery period, you will need to take a short break from your workout schedule. We will also ask you to avoid getting your eyebrows wet when you take a shower or bath. In addition, you should keep your eyebrows dry when you are washing your face. You'll probably be able to return to your normal exercise schedule and beauty routine after about seven days have passed.
When Will My Eyebrows Begin to Improve?
As soon as we complete your treatment, your eyebrows will look shapely and full. At this point, your new brows might appear to be very defined, and your pigmentation may look very dark. Over the next four to six weeks, your pigmentation will gradually become lighter, and you will see the final result of your initial treatment session.
How Long Will My New Eyebrows Last?
This is a semi-permanent treatment that will transform your eyebrows for a significant length of time. Your skin type, beauty habits, lifestyle choices, and many other factors will impact the longevity of this treatment. In particular, your treatment may last for a longer period of time if you have dry skin. Further, you might be able to expend the benefits of your treatment by using hats and other methods to protect your eyebrows from the sun.
On average, this treatment will improve your eyebrows for about 18 months. Over time, the pigmentation in your skin will begin to fade, and your brows will become less full and defined. If you would like to maintain your full eyebrows, you should visit our office in Tulsa for a quick touch-up appointment.
Who Is a Good Candidate for This Eyebrow Treatment?
Since this eyebrow treatment is very safe, you will probably be able to use this technique to define your brows. That said, you'll need to tell us about your health problems, allergies, and skin conditions before we begin improving your brows. If you have a history of developing keloid scars or have used permanent makeup to change your look, you might not be able to use this treatment.
In addition, you should not use this technique if you have recently gotten Botox, a chemical peel, or other powerful cosmetic treatment. Further, if you have a sunburn, infection, or other health condition that affects the skin around your brows, you may not be eligible for this treatment. If you have developed an infection or injury in your target area, you should call our office and reschedule your appointment.
Can I Perform This Eyebrow Treatment at Home?
Some websites sell at-home microblading kits. Although these products may be inexpensive, you should not try to perform this eyebrow technique at home. Since your kit may not be clean or sterilized, you might develop an uncomfortable skin infection. Further, you may use too much pressure during your eyebrow treatment. This extra pressure could cause you to develop large scars on your face.
In addition, you will probably struggle to create natural-looking strokes that mimic the appearance of your eyebrow hairs. As a result, your new brows may look uneven or artificial. To protect your safety and achieve subtle, attractive changes in your brows, you should schedule a professional treatment at our office.
What Is the Difference Between This Treatment and an Eyebrow Tattoo?
During an eyebrow tattoo, an aesthetic provider will use ink to change the appearance of your brows. This aesthetic treatment will permanently change your appearance. In addition, receiving this type of tattoo can be an uncomfortable experience, and your ink may turn blue or green over time. This undesirable change can give your brows an odd, artificial appearance.
Fortunately, our microblading treatment does not have these drawbacks. Instead of using tattoo ink to permanently change your appearance, we will use a special type of pigmentation to temporarily enhance your brows. This semi-permanent treatment is designed to fade in an attractive, natural-looking manner, and you will not develop blue or green brows as your pigmentation becomes lighter.
Transform Your Eyebrows
If your eyebrows have become thinner as you've gotten older, don't worry. You can achieve defined, full eyebrows by receiving a microblading treatment. This low-maintenance treatment will allow you to spend less time applying makeup in the mornings. If you would like to learn more information about this eyebrow treatment, contact us at Skin Renewal of Tulsa in Tulsa, Oklahoma.